ginndaddy
I'm way too easily bored at my new job. LOL. Good thing? Not good for business because that means we're slow but yay more internet time. (Especially since ours is down at home.) Anyway, I was talking to

passionofmind
and decided to post pictures of the new office space. It's tiny and has no windows and makes me feel like I'm in time out but it's miiiiiiiiiine.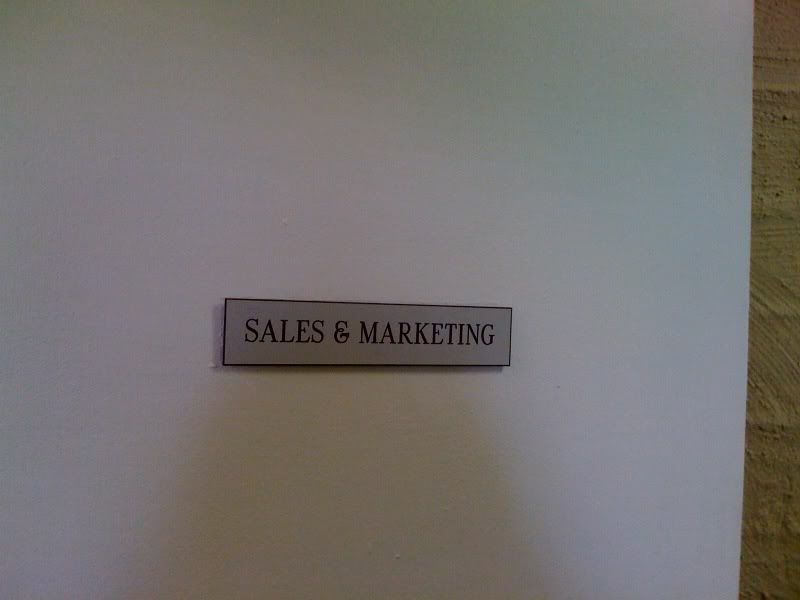 The door! Sales and Marketing! Ooooh, fancy. Not really. But I do get to use my degree a little more.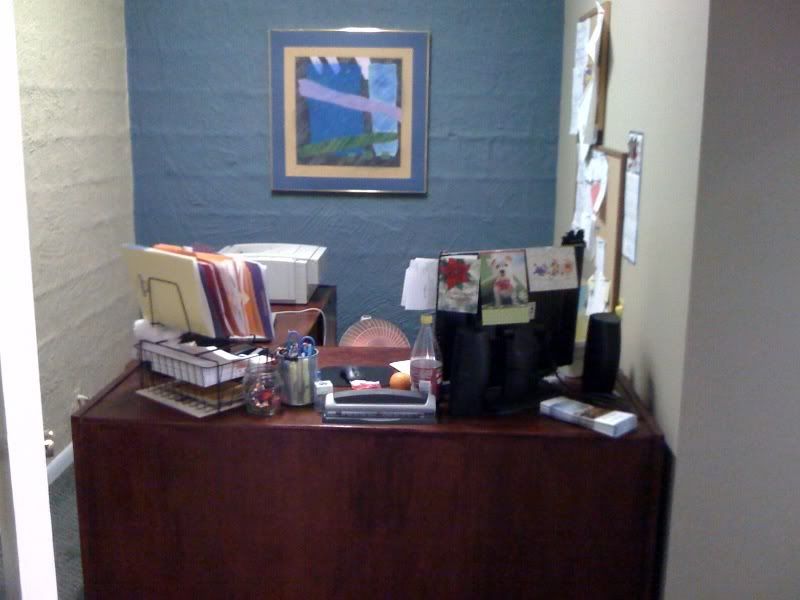 Told you it was tiny. Big desk in tiny space. Uncomfortable chair.
Close up of my christmas cards from coworkers! I got three this yr versus the none last year. =D
The central heat does not in anyway reach me. So space heater! Let's hope I don't catch anything on fire, yeah?
Other side of the desk. They let me have my laptop out, \o/ *Stealth checks flist*
Biiiiiiig monitor. Traded tiny one with Front Desk Manager because Jessica is awesome and I am blind.
Close up of my monkey. Nick taped a gun to the poor things head. I think he was trying to tell us something before he left. O.o
There's even a visitor's chair! (LOL behind the door. nobody visits me anyway.
That's the office! Fun times. So. Fucking. Bored.